It's super easy to add a new contact to a customer. Simply find a customer's page, click the 'Contacts' tab and then press the blue 'Add Contact' button.
Fill out the form that appears in the pop up…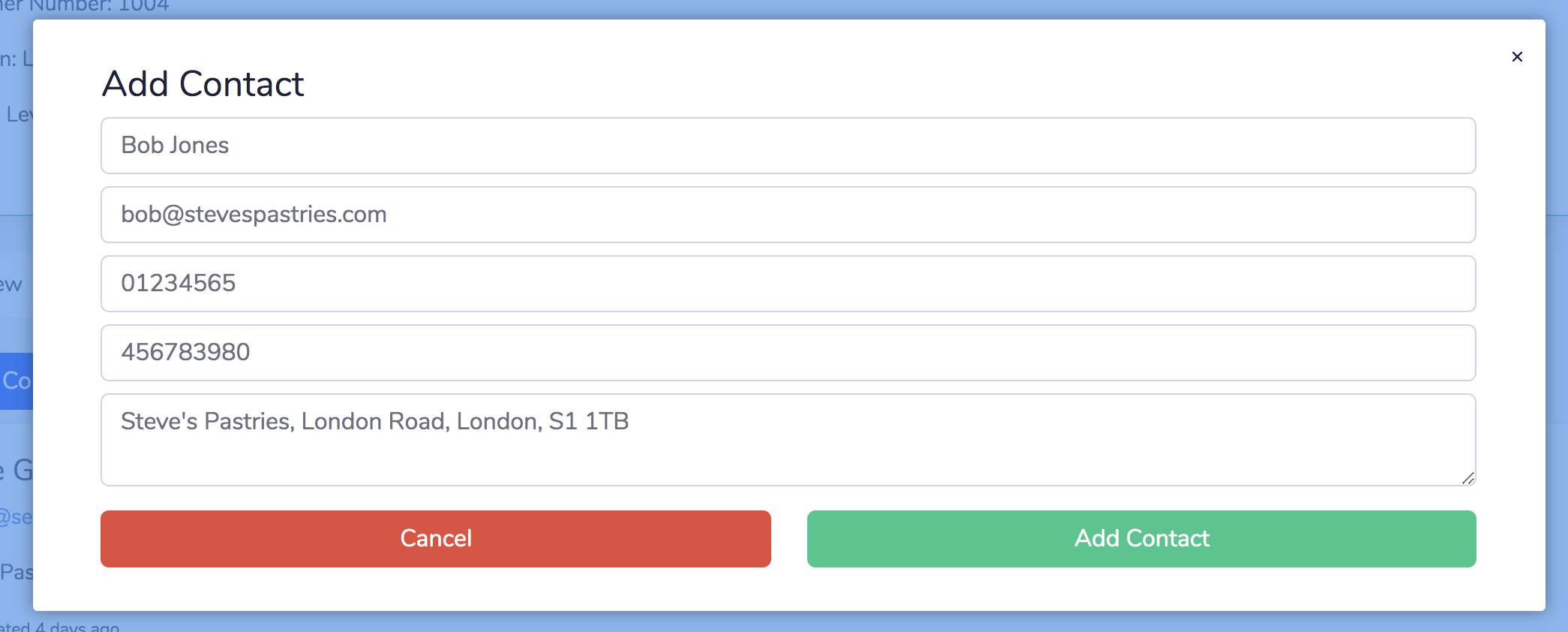 You can then use this contact on job notes, invoices, quotes and more!